Showing 37–45 of 45 results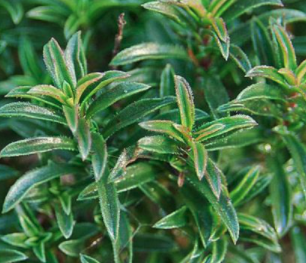 $

2.99
Herb Description and Taste
Summer savory is among the best known of the savory genus. It is an annual, but otherwise is similar in use and flavor to the perennial winter savory. It is used more often than winter savory, which has a slightly more bitter flavor.
Savory belongs to the mint family. Summer savory has a hot, peppery flavor, while winter savory is earthier and more subdued. Both have notes of marjoram, thyme, and mint.
full sun
well-drained
Pick leaves as needed, and cut back if the plants begin to appear leggy.